This week I'm taking a blogcation to focus on what I've been completely ignoring all month - back to school time.  
Excuse me . . . 
(whaaaaaaaaa!  Sniff, sniff!  Sooooobbbbb!)
Ok.  I'm back.
While I'm gone, enjoy these ecards.  I know I do.
See you next week!
As you may already guess, all of these cards came from some ecards.  
 And I DO miss you, my lovelies.  I always do when I'm gone.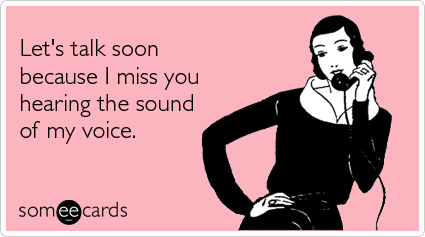 I won't lie - sometimes this is what blogging feels like!
Yep, this IS the biggest compliment ever, isn't it?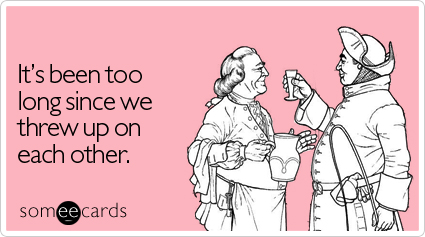 Gawd do I love drinking jokes - hearkens me back to me youth, it does!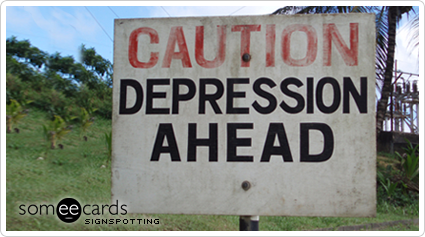 Will you be sad when the kids are back in school?  This year, I fear I'm going to be quite sad!  At least until I start enjoying my full days to myself again.  
Can I get an A to the Men to this one?